Plus Checking
It's your money, so why should you pay someone to hold it for you? We feel the same way.
With Plus Checking, you get an account plus extras -- free checking with no service charges or per check fees and interest.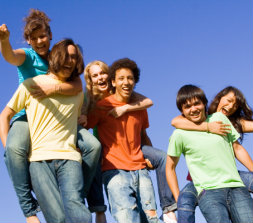 No minimum balance

No monthly fee

Unlimited check writing

No per check charges

Free Personal Branch Online Banking

Free Bill Payer

Free e-Statements

Free Privateline Phone Banking

Free Visa Debit Card

Direct Deposit available

Overdraft protection available

NCUA insured up to $250,000

To acquire the highest rate possible each month, members must meet specific criteria. These criteria include:

Valid E-Mail Address (e-mail address must be on the member record)

Complete a minimum of 12 POS pin-based or signature-based transactions that post and clear your account (does not include ATM transactions) each month*

* The number of debit card transactions is calculated per calender month.

If these requirements are not met each month, the member will earn the minimum dividend rate assigned to the account.

There is no minimum balance to earn dividends

Members must qualify each month. If the member doesn't qualify one month, he or she may qualify for subsequent months to earn the higher rates.