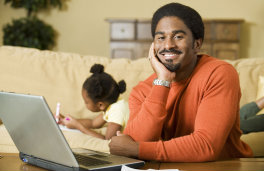 Consumer Safe Debt Protection
Summary

NW Plus CU offers low cost payment protection that may be purchased for consumer loans. We protect our members and their families by providing debt cancellation in the case of death, disability, or involuntary unemployment, with this option.

ConsumerSafe Debt Protection allows peace-of-mind by allowing borrowers to protect their credit during uncertain times.

Details:

Protect your credit
Low cost
Easy application process
Additional peace of mind

Plan Options

There are three plan types offered:

Death / Disability - Joint & Individual options
Death — Joint & Individual options
Death / Disability / Involuntary Unemployment — Joint & Individual options

Credit protection is voluntary for the borrower and/or the co-borrower and not required to obtain credit. Joint borrowers are only eligible for Death Coverage. Disability and Involuntary Unemployment are only available for the primary applicant. Application is typically done at the time of the loan and the fee is included in the monthly payment. The cost is based on amount and term of the loan. There are some age limitations for coverage.