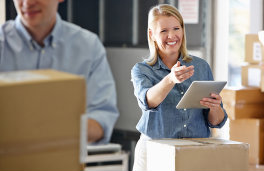 Community Involvement
We are committed to supporting and serving our local communities.
NW Plus CU has helped many organizations this past year and done some great things for our communities. Read on to see what our staff has been involved in.
NW Plus CU receives award from the CIty of Arlington
The City of Arlington along with the Arlington Police Department, Safeway and many other local business and residences joined together on May 14, 2016 for the 1st Smokey Point Clean Up Day. NW Plus CU, as with many other business int he area, have been struggling with the transient population and attended a meeting in April for local businesses in the community to address the issues at hand. As a result of the meeting, Katie Stevenson, who works out of the NW Plus CU Smokey Point Office and and is a resident int he area, joined forces with other area businesses to help launch this community event. Katie worked alongside the Arlington Police Department and the Smokey Point Safeway to help create Smokey Point Clean Up Day. During the one day event, more than 100 people volunteered. Trees and bushes were cleared to make surrounding businesses more visible plus graffiti and debris was cleaned up.
For NW Plus CU's participation and overall help, your Credit Union received a certificate of appreciation from the Arlington City Council which was received by Katie Stevenson on behalf of the Credit Union.
NW Plus donates to:
NW Plus was pleased to present to Housing Hope a check for $2500 during their Stone Soup Dinner.
NW Plus dressed down in honor of Childrens Miracle Network Hospitals with the staff donating $335 for the privilege.
NW Plus was pleased to donate to the local food banks in all of our branch areas. We donated food to The Everett Food Bank (Volunteers of America), Lake Stevens Food Bank, Stanwood/Camano Island Food Bank, Helping Hands Food Bank of Sedro Woolley, Marysville Food Bank and the Arlington Food Bank.
NW Plus presented a check for $1,000 to The Everett Public Schools Foundation to help with their 2016 Stuff the Bus Drive.
NW Plus sponsored Domestic Violence Services of Snohomish County with $250 during their 7th Annual Handbag Auction.
NW Plus donated $1,000 to the YMCA Annual Campaign.
NW Plus helped coordinate and run the Swap for a Cause for Eagle Wings disAbilities Ministries.
Donation Requests
NW Plus CU believes in helping our communities. We receive many requests for donations and while we would like to accommodate every request, we are sometimes unable to do so.
If you would like to apply for a donation you can mail your donation request to:
Donation Request
c/o NW Plus CU
2821 Hewitt Ave.
Everett, WA 98201