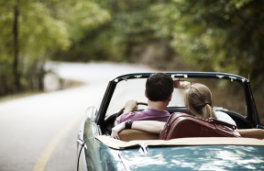 Titling FAQ
Click questions to see answers.
How long will it take to receive my title after I pay off the loan?
It should take no longer than 3 weeks to receive your title or affidavit in Lieu of title.
What is an Affidavit in Lieu of Title?
Washington state offers the opportunity to do titling electronically and the Affidavit in Lieu of title is the electronic form of your title. It serves the same purpose as a standard title and you can take that to any titling office.
Can I get my title right away after paying off my loan?
Yes you can. You can receive your title if you are paying your loan off with guaranteed funds such as Cash or Cashiers check
I miss placed my title or release of interest, can you send me a new one?
If we are still listed on the title we can send you a new one. If your vehicle was titled electronically we can re print the Affidavit in Lieu of title and send it to you. If you had just a standard title we would send you a lost Affidavit/Release of interest which will serve the same purpose as a regular title.
Can you send the title to a different address?
We can, but for your security we would need a letter from you with your signature or a secured email through online banking giving us permission to send the title to the new address.