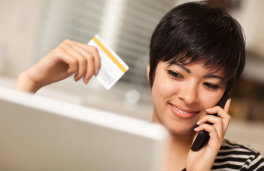 Credit Card
Summary

From the coffee shop to online ordering, the convenience of using a NW Plus CU Visa® credit card will make your everyday shopping a breeze. Choose between our Visa Platinum or Platinum Rewards card and simplify your everyday spending. Enjoy worldwide access and easily track your expenses online so you can see them all itemized in one convenient place.

Details:

EMV enabled
No annual fee
Travel and accident and baggage delay insurance
Free fraud monitoring
VISA zero liability protection*
VISA transaction alerts
Optional payment protection insurance.




* Visa's Zero Liability Policy covers U.S.-issued cards and does not apply to certain commercial card transactions or any transactions not processed by Visa. You must notify your financial institution immediately of any unauthorized use. For specific restrictions, limitations and other details, please consult your issuer.




CU Rewards

It pays to have our Visa® Platinum Rewards credit card. With Points that Pay, our rewards cash-back program, you can spend and save all in one transaction! Also take advantage of our rich Rewards program by redeeming points for gift cards, merchandise and travel! With NO annual Fee and free 24/7 fraud monitoring, it's no wonder this card is a crowd favorite!

Details:

No annual fees
Points that Pay: Cash Back program
No Fee balance transfers
Earn 1 point for every dollar charged on purchases
Earn 2 points for every dollar charged on gasoline and grocery purchases
Visit this website to find out more about redeeming points
Enjoy significant savings on cash advance fees and more

Alerts

Your NW Plus CU Visa credit card offers you the most convenient way of keeping track of your account activity anytime, anywhere! Receiving alerts on your Visa credit card activity through text messages and email helps you stay informed and detect possible fraud within seconds!* You can choose to receive alerts on what's most important to you:

• Declined transactions

• Transactions over the phone, online or through the mail

• Transactions made at gas stations

• Transaction exceeding a specific dollar amount

• Transactions made outside of the US




Sign in to your credit card online and sign up today!




*Cardholders are responsible for reporting any suspicious or fraudulent activity to their credit union.

Powered by Visa®




FAQ

View our faq for more info.