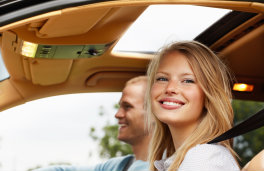 Guaranteed Asset Protection
Summary

In the event your vehicle is stolen or totaled, stay protected with GAP. Gain peace of mind knowing GAP covers up to 150% of your vehicle's value* — so you're safe even in the early years of your loan.

Details:

Protect yourself from unexpected expenses
Totaled car
Stolen car
Gain peace of mind with up to 150% coverage of your vehicle's value*
Fee can be rolled into your monthly auto payment
Easy application process

*GAP doesn't cover skipped or delinquent payments.