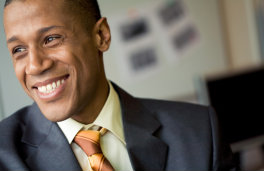 Career Opportunities
NW Plus offers a compensation package, to include salary and benefits.

The credit union is an Equal Opportunity employer. Background reviews, including criminal and credit histories conducted prior to selection.

Apply online via application below, email your resume to info@nwpluscu.com, or you may mail your resume to NW Plus CU Attn: Employment 2821 Hewitt Ave Everett, WA 98201.

Current Positions Available:

Member Service Representative (MSR)

Duties include: working with NW Plus CU membership to ensure high quality standards

of member service is achieved. Good attitude, on time and willing to learn. Cash handling experience preferred, but not required.

Mortgage Operations Manager

GENERAL:

To proactively lead the NW Plus CU Mortgage Team in achieving the highest levels of performance through origination, processing, underwriting and closing of first mortgages. Success in this position demonstrated by building a cohesive team of mortgage personnel, effectively managing a pipeline of mortgage applications, ensuring regulatory compliance, and the timely underwriting and closing of mortgage loans in alignment with the credit union and secondary market's policies and procedures.

FUNCTIONS:

Responsible for operational excellence as it relates to; mortgage loan origination, processing, underwriting, closing, funding, delivery and servicing. Ensures NW Plus is compliant with regulatory requirements with relation to real estate lending to include but not limited to HMDA, RESPA, Reg Z, Reg B, Fact Act and Safe Act. Monitor and manage the timeliness and quality of Mortgage pipeline and loan portfolio.

Ensure that the daily secondary market export report is accurate and work with mortgage staff, to assist with lock expirations and fallout.

Recommend and implement ongoing training for continued professional development of Mortgage staff.

Oversees the underwriting of mortgage loans in accordance with agency guidelines and with lending authority limits as approved by management.

Work as administrator for the various mortgage platforms to ensure the integrity of the Loan Origination System (MortgageClick), in maintaining full functionality with regard to correct disclosure information, rates to include rate indexes on ARM loans and appropriate fees and charges are in place.

Participates in credit union business development and community volunteer opportunities to include but not limited to the Washington Credit Union Real Estate Network (CUREN).

Performs other duties as requested or needed.

Serve as a backup loan officer on NW Plus's staff in serving members for mortgage loans request when Mortgage Originators are unavailable.

Management retains the discretion to add to or change the duties of the position at any time.

QUALIFICATIONS:

Experience: 5 years' experience in 1st and 2nd mortgage lending. Must have a diverse background in all areas of mortgage lending to include but not limited to: origination, processing, underwriting, closing, compliance, quality control and reporting to management as well as outside service providers.

Three years Supervisory experience required.

Minimum of three years underwriting experience to include Fannie Mae and USDA.

Mortgage Skills: Serve as a subject matter expert having thorough knowledge of all agency-underwriting guidelines to include Fannie Mae and Desktop Underwriter guidelines, and USDA lending guidelines and secondary market investor underwriting guidelines. Proficient in all aspects of Mortgage lending practices including (but not limited to) origination, processing, funding, secondary market and servicing. Ability to oversee the timely processing, underwriting, closing, and delivery of all first mortgage applications while maintaining the highest levels of service to the mortgage sales staff and mortgage applicants.

Capable of implementing accurate and effective quality control systems for loan packets to include checklists that ensure support personnel are performing their tasking correctly to include ongoing monitoring.

Proficient at developing processes and procedures as it relates to the processing, closing and delivery of mortgage loans.

Capable of managing and training the aforementioned skills.

Equipment: General office equipment such as PC, calculator, printers, telephone and fax machine.

Knowledge or experience working with Mortgage Click, GUS and FICS preferred.

KNOWLEDGE/SKILLS/ABILITIES:

Knowledge of credit union operations, rules and regulations, bylaws, policies and procedures.

Knowledge of permissible mortgage types.

Working knowledge of core processing systems, and other related applications.

Knowledge of credit union services.

Excellent analytical and abstract reasoning skills.

Excellent problem solving skills.

Ability to express thoughts and ideas either orally or in writing--in English.

Ability to work independently.

Good project management skills.

Ability to work as part of a team.