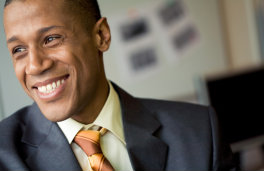 Career Opportunities
NW Plus offers a compensation package, to include salary and benefits.

The credit union is an Equal Opportunity employer. Background reviews, including criminal and credit histories conducted prior to selection.

Apply online via application below, email your resume to info@nwpluscu.com, or you may mail your resume to NW Plus CU Attn: Employment 2821 Hewitt Ave Everett, WA 98201.
_________________________________________________________________________________________________________________________________________
Current Position(s) Available:
Contact Center Representative - Full Time (FT)
SUMMARY:
The Contact Center Representative is responsible for answering inbound calls assisting member and potential member inquiries. The Contact Center Representative will facilitate resolution
of complex inquiries and disputes and will perform in a professional, and timely manner while providing a high level of quality service.
RESPONSIBILITIES:
Perform all responsibilities in accordance with NW Plus CU's compliance, procedural, regulatory
and information protection requirements.
Handle high-volume inbound calls from member and potential members.
Ensure timely assistance within established service and quality objectives.
Assist members with basic technical website and mobile navigation needs.
Follow through with service commitments.
Perform additional duties as assigned.
Perform interoffice transfers to appropriate NW Plus CU departments and employees
QUALIFICATIONS:
High School diploma or equivalent required.
Contact Center experience preferred.
Financial institution experience preferred.
Proficiency with Microsoft Windows, Microsoft Office Suite, Internet Explorer, and Adobe Reader preferred.
Proficient verbal and written skills to effectively communicate in the English language.
Ability to properly identify and resolve issues and process account transactions with accuracy and efficiency.
Regular and consistent attendance and adherence to work schedules required.
__________________________________________________________________________________________________________________________________________________________________