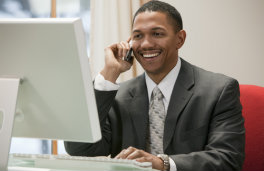 Direct Checking
Summary

This account is for members who can have a direct deposit of a payroll, Social Security, or recurring government check, or a monthly automatic payment coming out of their account. Members who qualify for this account will always make money- they'll pay no service charge and earn interest!

Details:

See our rates.

*Message and data rates may apply. Please check with your provider.

**We reserve the right to substitute a gift of similar value. Free gift may be reported on a 1099-INT or 1099-MISC. Free gift provided at time of account opening.