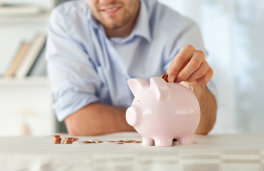 Skip-a-Pay FAQ
Click questions to see answers.
What are the qualifying requirements?
No delinquencies in the last 12 months

Members are allowed 1 Skip per Loan each year. Example: if a member loan participates in the Summer Skip program, they do not qualify for the Holiday Skip Program and vice versa.

Loans with a balance less than $500 do not qualify. If a member receives a skip a pay flyer because their balance is more than $500 but make a payment prior to the month to be skipped consequently bringing the loan balance below the $500 minimum, the skip will not be accepted.

The Skip-A-Pay program does NOT include mortgages, HELOCs, Credit Cards, or other revolving credit such as Timelines. Payday Alternative and Overdraft Protection loans are also not included.

Qualifying member loan must be within the loans grace period to process the Skip. A member must also be in good standing's in every and all accounts with the Credit Union to qualify. If a member receives a Skip form but is currently not a member in good standings the Credit Union will not honor their skip.